CCNS in collaboration with 3M Nurse Leaders Meet
Event Details:

CCNS in collaboration with 3M Nurse Leaders Meet

Sankalp:

Leading change through evidence based practices to advance patient safety

Location:

Lonavala

Country:

India

Start Date:

October 5, 2017

End Date:

October 08, 2017

Share: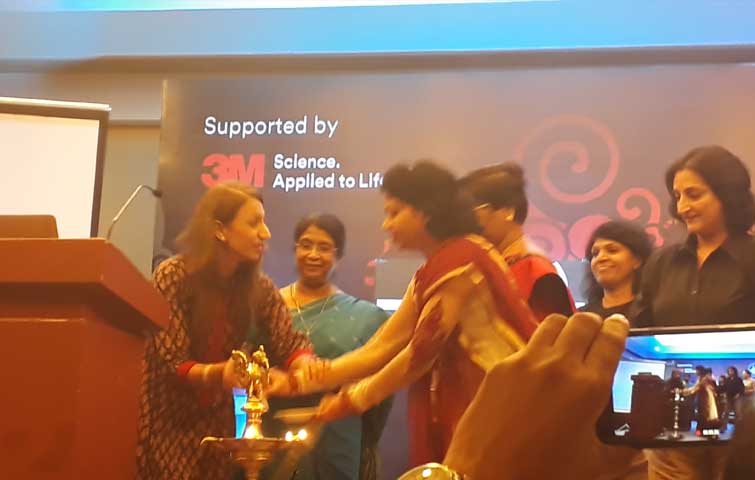 Event Description
Critical Care Nurses Society - Associate Member of WFCCN
Nurse Leaders meet was conducted on 5th- 8th of October, 2017 by CCNS at Lonavala, Maharashtra in association with 3M India Limited.
It was designed to facilitate learning, share innovations and promote new ideas in the field of health care safety .It was a wonderful opportunity to interact with Nursing Leaders from across the country. The enriched scientific sessions, best practices sharing and skilled work stations were designed in an exclusive manner.
A glimpse to 3M healthcare Academy has created a wider scope in the continuing education of nurses through a preferred online system.
CCNS and its philosophy, aims, objectives and activities were presented by Dr Jaya Kuruvilla the President, followed by interactive session with managing committee members of Critical Care Nurses society. The highlight of the session was to initiate chapter formation of CCNS at Region, state and city level and implementation of Critical care nursing practice standards by way of opting for Critical care Nursing excellence accreditation by hospitals.
CCNS would like to acknowledge with gratitude Dr Vikram Guduri Regional Clinical Consultant Asia Region-3M, Dr Sunita Arora- Head Professional services, 3M and Mrs Ujwala Pal Scientific Affairs and Education Manager and the entire 3M team for their invaluable support.